Online Seminar in English – Canary Islands Special Zone: Business Opportunities
June 16, 2020 @ 15:30

-

16:30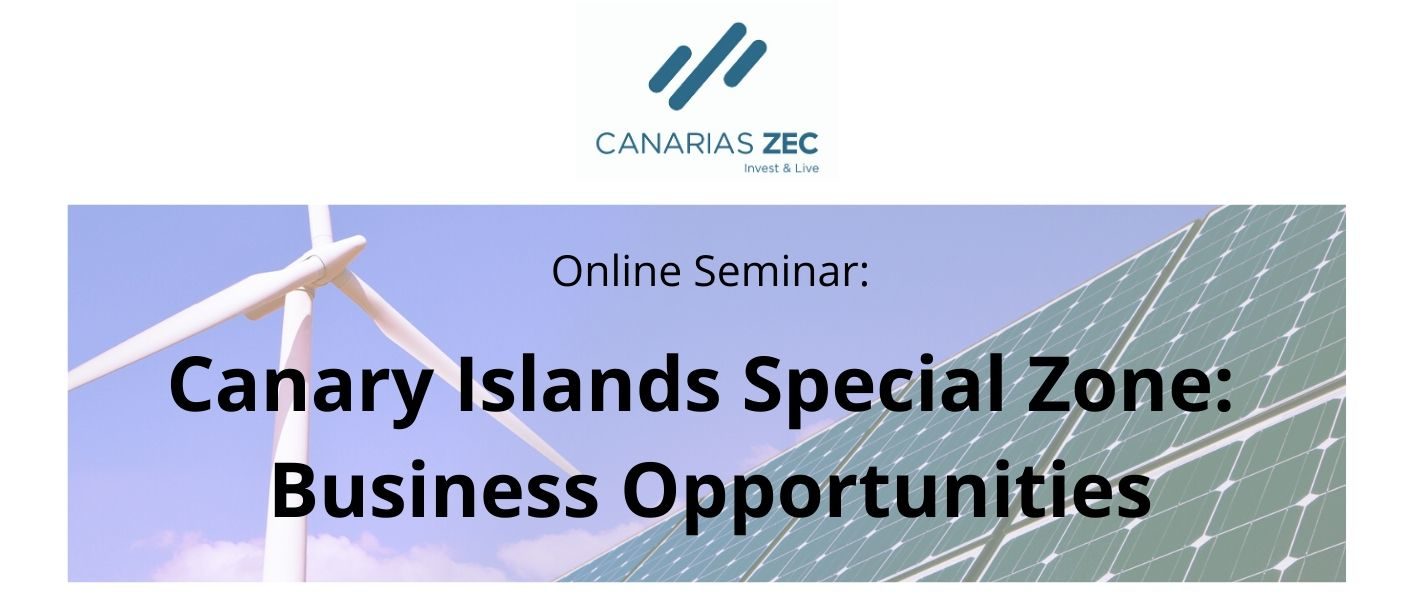 Canary Islands Special Zone: Business Opportunities
Tenemos el placer de invitaros a siguiente webinar organizado por Zona Especial de Canarias (ZEC) para informar sobre la oportunidades de negocios en Canarias, 
Para más información en inglés: 
What is the Canary Islands Special Zone and who can invest or set up a business in the region? Which legal aspects are important to take into consideration?
The Canary Islands have an Economic and Fiscal Regime of their own, fully approved by the EU, that offers favorable incentives to investors and companies to establish and develop businesses in the region.
Welcome to this webinar on business opportunities in the Canary Islands. Following session is organised to raise awareness of the opportunities to invest and set up businesses in the Canary Islands, one of the outermost regions in the European Union.
Please register through following link: https://bit.ly/36tZ27d
When: June 16 , 3.30-4.30 PM (CET)
Where: Zoom webinar