The Future of Retail E-Commerce
March 22, 2021 @ 14:45

-

16:00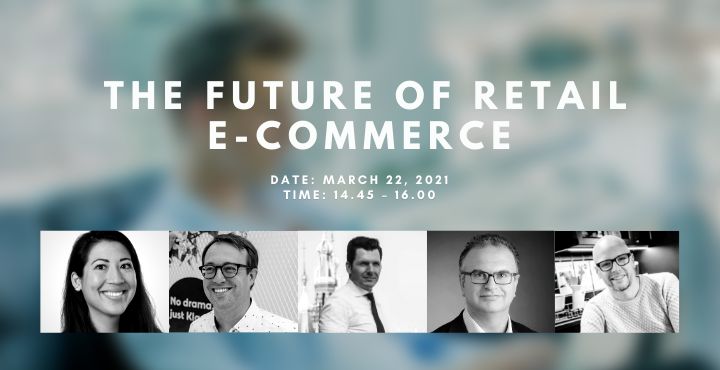 This is the time of deep reflection for the retail industry. After the widespread disruption the sector experienced in 2020, the retail industry must start to look towards the new reality that will follow. The pandemic has in many cases accelerated the progress for change by 5-10 years. New challenges bring new opportunities. What will be required by retailers to accelerate future business models and what are the best strategies to move your organization into the future?
Program
14.45
Welcome by Kerstin Gerlagh, Swedish Chamber of Commerce for the Netherlands
Opening by Moderator Mark Ogertschnig
Paul Martin, Chair Global Retail Steering Group & Head of Retail UK KPMG in the UK and author of the Report "The Future of Retail"
"Insights from the report and what it will take for Retail to ensure future proof business models?
Paul de Jong, CEO and CSO IKEA
"How E-Commerce strategies has accelerated due to the pandemic and how it will influence the future of Retail."
Wilko Klaassen, VP Commercial Belgium / Netherlands / France (GM BeNeFra) at Klarna,
"Growth and development of E-Commerce and latest data on customer behavior and the challenges to keep development at pace for the future."
Elène Siem, Tax Expert KPMG Meijburg & Co
"Major changes EU VAT for E-commerce 2021 introduced in the European Union (EU) as of July 1, 2021."
Q&A
16.00
This webinar is organized by the Swedish Chamber of Commerce for the Netherlands in collaboration with Chambre de Commerce Suédoise en France.