"Driving Power to your business" 
Ge Hunter jobbar internationellt med målsättningen att hjälpa företag att effektivisera sin verksamhet genom att hitta rätt person till rätt position. De fokuserar framförallt på att hitta rätt kandidater till högre positioner.  
Med flera års erfarenhet inom branschen har de utvecklat särskilda metoder och processer för att kunna skräddarsy en lösning som passar både den potentiella medarbetaren och arbetsgivaren.  
För mer information om GE Hunters läs gärna deras engelska beskrivning nedan.  
* * *
Information på engelska
"Driving Power to your business" 
GE Hunter mission is to facilitate new possibilities for companies and potential employees by creating an effective company – employee synergy.  
For us, there is no greater satisfaction than seeing that our client is happy with our work, realizing that we deliver more than just a name, a candidate, a leader, or a number…  
Much more. There is the real person who brings tangible added value to the company, elevating it to the next level. 
In many cases, that added value transcends numerical measurements because the right person can escalate KPI's on many dimensions. 
This is when they bring Driving Power to your business. 
We work for the best Brands, which requires a search for the best talented people within their functional areas. 
Our advanced research methodology and process management allows us to find and attract anybody, anywhere. We search with no boundaries and leave no stone unturned. 
This is how we deliver Driving Power to companies. 
We are people driven, with a win / win approach for both parties: employers and candidates. 
This generates a strong synergy effect and delivers driving power to all parties. 
Our experience shows that the proper match between employers and candidates generates real values and benefits for all. This facilitator function could be also translated as: 1 + 1 = ∞. 
Our philosophy and operations in headhunting are entirely engrained in trust. It connects members and guarantees the ability to act together and this is where GE Hunter can help by partnering. 
All companies require leaders with personality, strength and determination, the ability to attract crowds, efficient managers with the ability to cope with any difficulties in achieving targets, and specialists in various stages of implementing strategies. We are experienced in effectively sourcing and managing such talent, which is why we utilize a TRUST concept – an acronym of Talent, Research, Understanding, Solution and Timing, following the principles.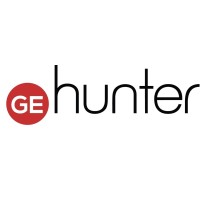 Kontakt information:
Contact: Ola Samuelsson
Email: ola@gehunter.com
Viladomat 319
08029 Barcelona, Spain