Sayadi Law offers a seamless service to businesses to protect their IP assets – business name, logos, and slogan.
Roya Sayadi is the founder of Sayadi Law, a top Intellectual Property law firm with headquarters in Barcelona, Spain, her mission is to disrupt the legal industry by delivering affordable, transparent, and easy to understand legal services. Throughout her years of experience working within the legal industry, she has realized law can be done differently and much more affordable by modernizing and changing the legal industry´s outdated business model.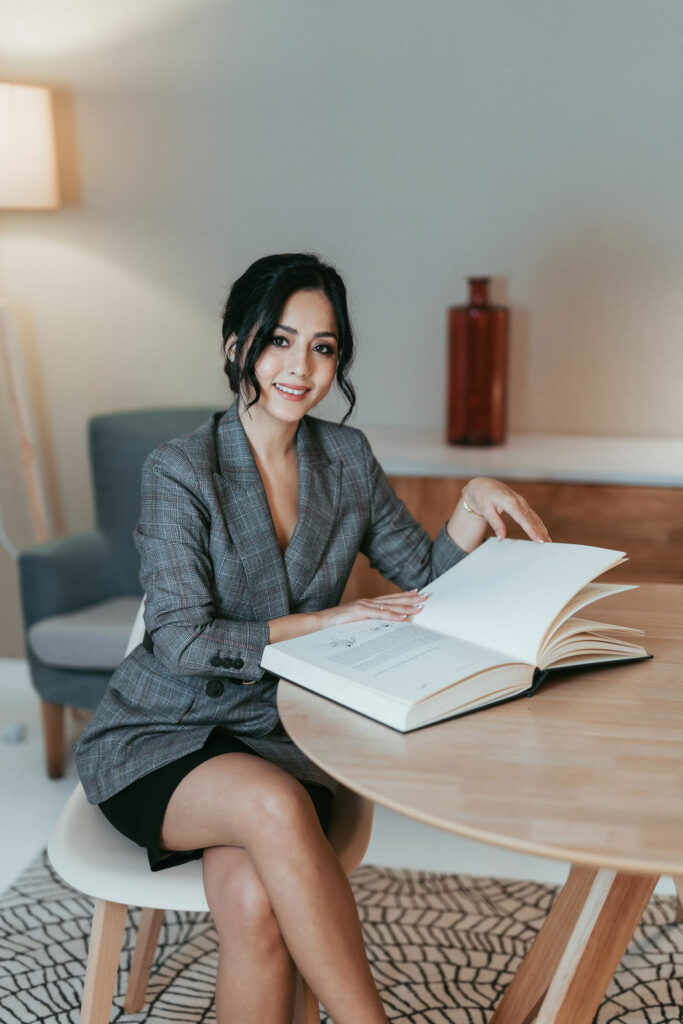 She will be leveraging her knowledge and expertise in intellectual property law together with digitalization to deliver world-class IP strategies to companies of all sizes, including local businesses, startups, and small to medium-sized businesses. So how will Sayadi Law achieve its mission?
1. Affordable, Transparent & Fixed Pricing
No need to spend thousands of euros for a lawyer to help them out. Through Sayadi Law´s fixed pricing model the client will be able to know exactly what the prices are and what the total will be before even committing to them.
Through digitalization and collaborations, Sayadi Law has been able to position itself as a law firm that can offer affordable pricing and hold the top-notch service, they pride themselves with.
2. Holistic, Proactive & Flexible
Sayadi Law knows that to build a strong intellectual property portfolio business owners need to protect their business in a holistic and proactive way. Every client's portfolio and business are different, therefore a customized and flexible approach is a must. This will result in saving tens of thousands of euros as well as being the most time-saving approach.
3. Strictly Digital
All work is digitalized, the client can save time and money. Sayadi Law is their modern-day law firm who are there to help them from the comfort of their home or anywhere they are located.
4. Easy to understand
The goal is to provide the clients with high-quality legal services without confusing and intimidating terms that often come with them. Sayadi Law breaks it down, so the client knows exactly what the process is so they can make better decisions through clearly understanding all aspects.
5. Dedicated IP Strategist on Call
A personal strategist will be assigned to the client who they can always contact FREE of charge via email, phone, video call, or physical meetings throughout the year whenever they need.
As an intellectual property law firm, Sayadi Law specializes in helping national and international organizations to achieve a 100 % success rate in trademarking their brands which includes a money back guarantee in case they are unable to successfully register a client's trademark.
There is an eBook that business owners can download for free with a checklist on how to identify if a business owner is at risk of infringement and how to successfully trademark their brands without spending a fortune and wasting time. This is a great roadmap that will help business owners understand the process of protecting their brands. The firm offers one-on-one consulting that builds strategies from the ground up. Each client will receive an in-depth consultation that allows Sayadi Law to fully understand the specific needs and pain points of the client's organization. Then, they will build a customized strategy aimed at getting the very most out of the client's intellectual
property assets. Statistics show that the power of trademarking your brand is undeniable. IP experts agree that a trademark registration increases the value of your company and prevents businesses from financial loss & lawsuits. In fact, a study back in 2020 showed that trademark infringement is on the rise. Almost 9 in 10 companies experienced trademark infringement in 2020, up from 85% to 89% from the year before. This is according to a research from CompuMark.
Roya Sayadi quoted that "Sayadi Law is a place of trust, where clients know and feel that their brands and intellectual property assets will legally be protected, registered, enforce and defended in a bulletproof fashion. They know that it is all about prestige service and modern thinking, that every facet of the legal aspects will be made crystal clear for them, and that clients can feel comfortable in being represented with added money-back guarantee"
Sayadi Law expertly carves out the intellectual property needs of each client and creates an IP portfolio that guarantees a fully protected and secure brand. More information can be found at https://sayadilaw.com/.